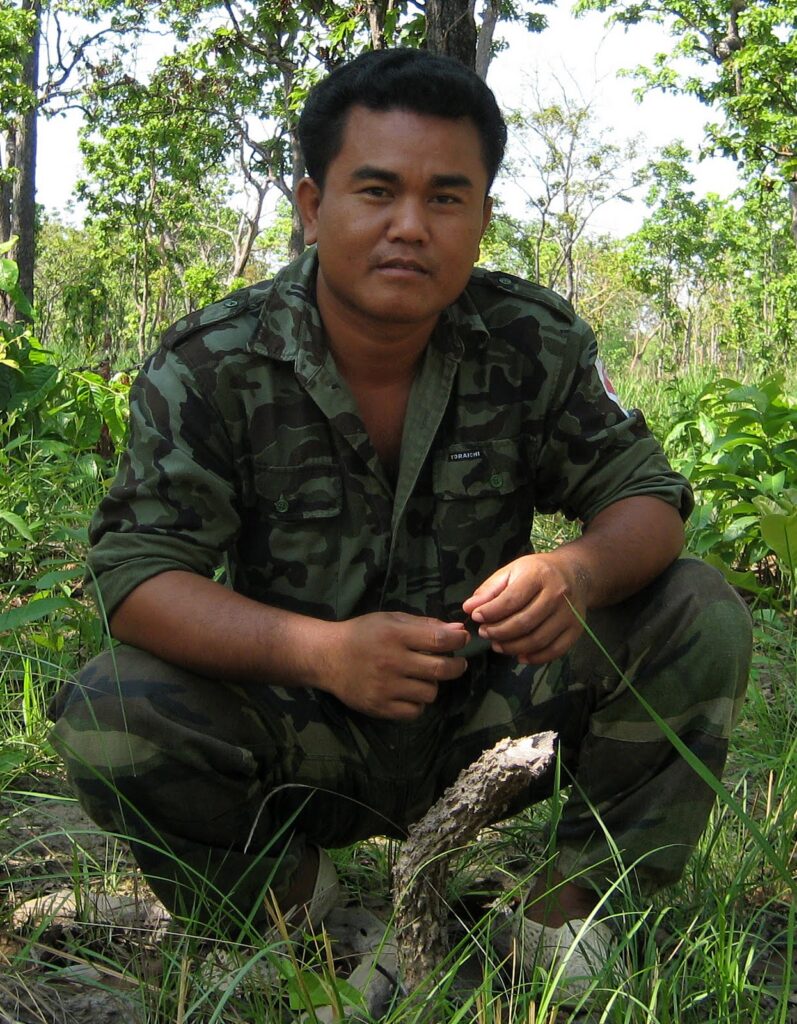 'Our organization is run by Khmer people, working for our country. 
We want people to know that the land mine problem in Cambodia has not gone away. People are being injured all the time, and we are working to make Cambodia safe.' 
– Aki Ra
On 12 August 2012 Aki Ra was honored by the Manhae Foundation in South Korea with the 2012 Manhae Foundation Grand Prize for Peace. In February 2013 Aki Ra received the Paul P. Harris Fellowship for peace and conflict resolution from the Rotary Club of Gravenhurst, Ontario.
Cambodian Self Help Demining's charter is to clear small villages, areas considered "low priority" for other international demining organizations, who are busy in "high priority" areas. In its first year of activity CSHD cleared 163,000 square meters of land and put over 2,400 people back on land that had been too dangerous to farm or live on.

Aki Ra is helping to make his native Cambodia safer by clearing land mines — many of which he planted years ago as a child soldier.Since 1993, he and his Cambodian Self Help Demining organization have cleared about 50,000 mines and unexploded weapons.
Interview of Aki Ra on CNN: http://edition.cnn.com/2010/LIVING/11/04/aki.ra.interview/index.html